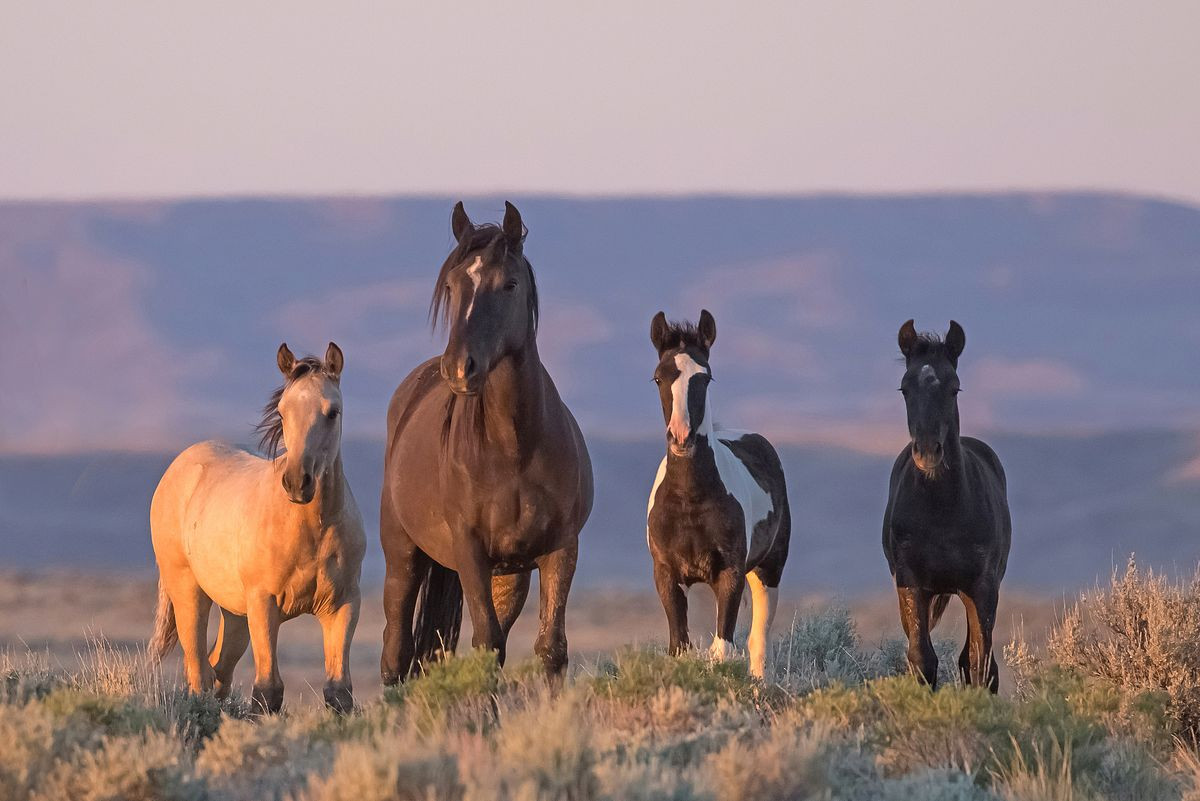 I'm so sorry to have to report to you that yesterday the Bureau of Land Management (BLM) put out a press release announcing that bait trapping of the McCullough Peaks wild horses will begin on November 27, 2023 and could continue through March. Even after a massive public outcry, the BLM is moving forward with this horrific and unnecessary plan to decimate this beloved herd. You can read the BLM's press release in it's entirety below.

The Cody Field Office plans to remove approximately 41 horses from this aging population of 181 to reach the high Appropriate Management Level (AML) of 140 horses (Please note that at this time the population at McCullough Peaks is 175 adult horses plus 12 foals born in 2023). The press release states 80 horses will be gathered with 41 removed, which is somewhat confusing. The additional 39 horses will be returned to the range after treatment with GonaCon, etc. It's disturbing that 41 horses will be forcibly removed from this small population, when hundreds of cattle will continue to graze untouched within the McCullough Peaks Herd Management Area.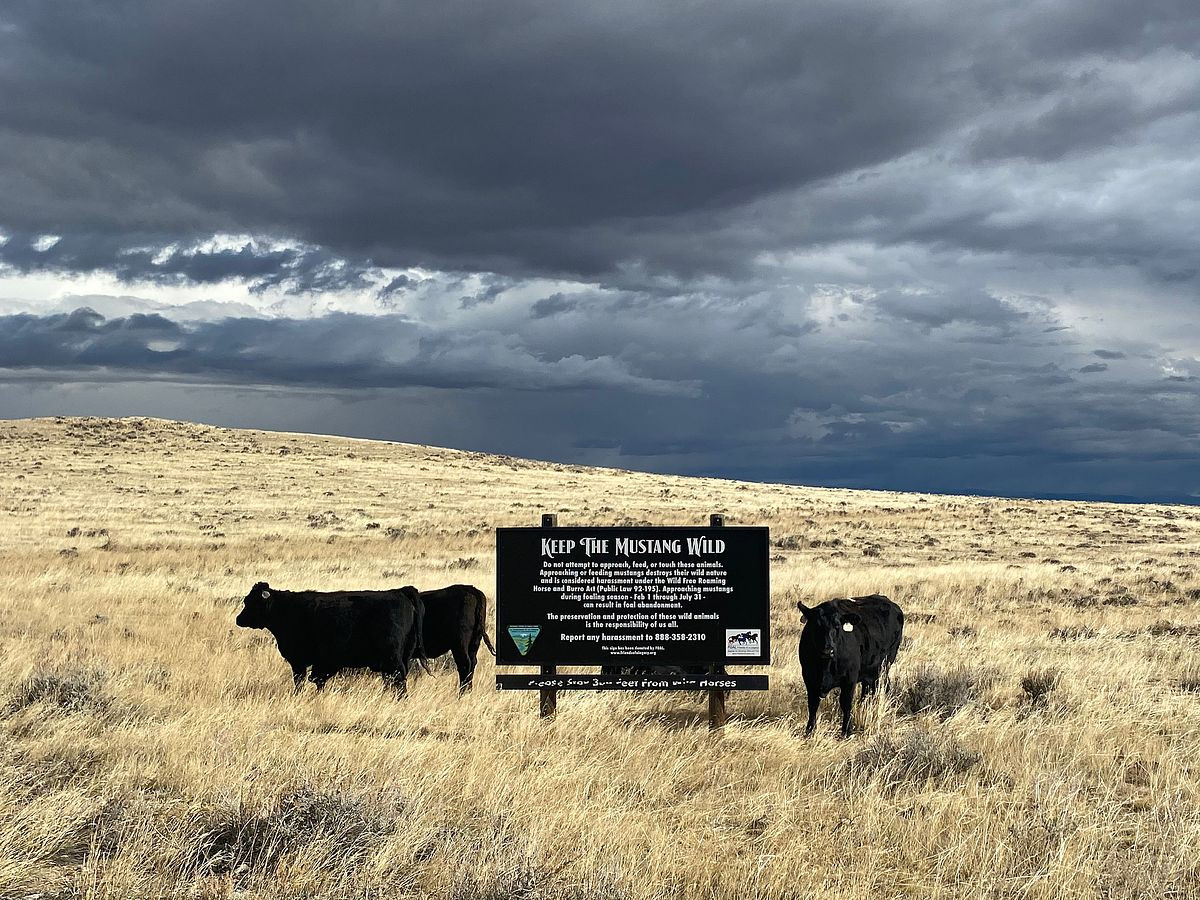 The BLM also plans to reset the sex ratio of the herd which is currently 40% stallions/60% mares as PZP-treated mares generally live longer than stallions. What this means is that more fillies/mares will be removed during this roundup. As stated in an interview in the Greybull Standard published on 10/19/23, "the Cody Field Office will also look at horses that are five years old and younger, and then determine which horses to remove." Depending on how you count the population of horses aged five years old and younger at McCullough Peaks, there are currently 48-60 horses in this age range.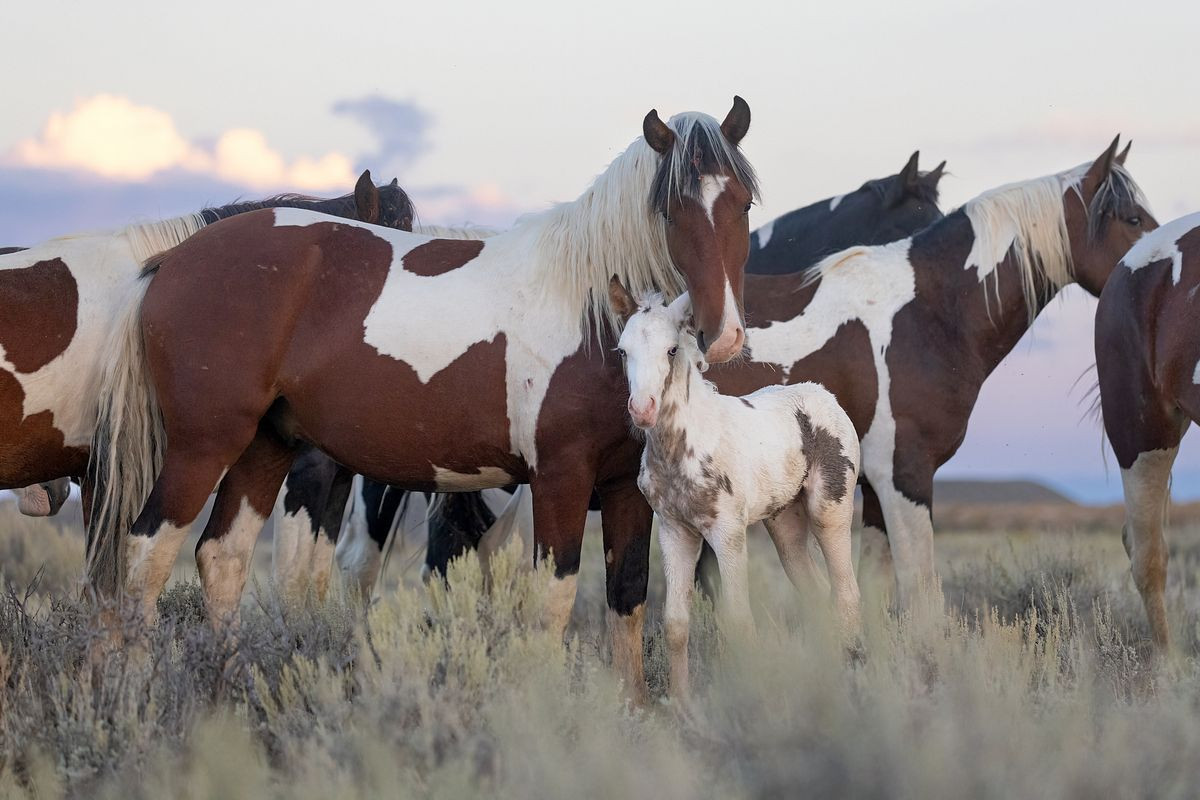 As stated in the press release, this will be a bait trap method of capture with no helicopters involved. Although bait trapping is less brutal than helicopter roundups, the end result is the same: 41 McCullough Peaks wild horses will lose their freedom forever.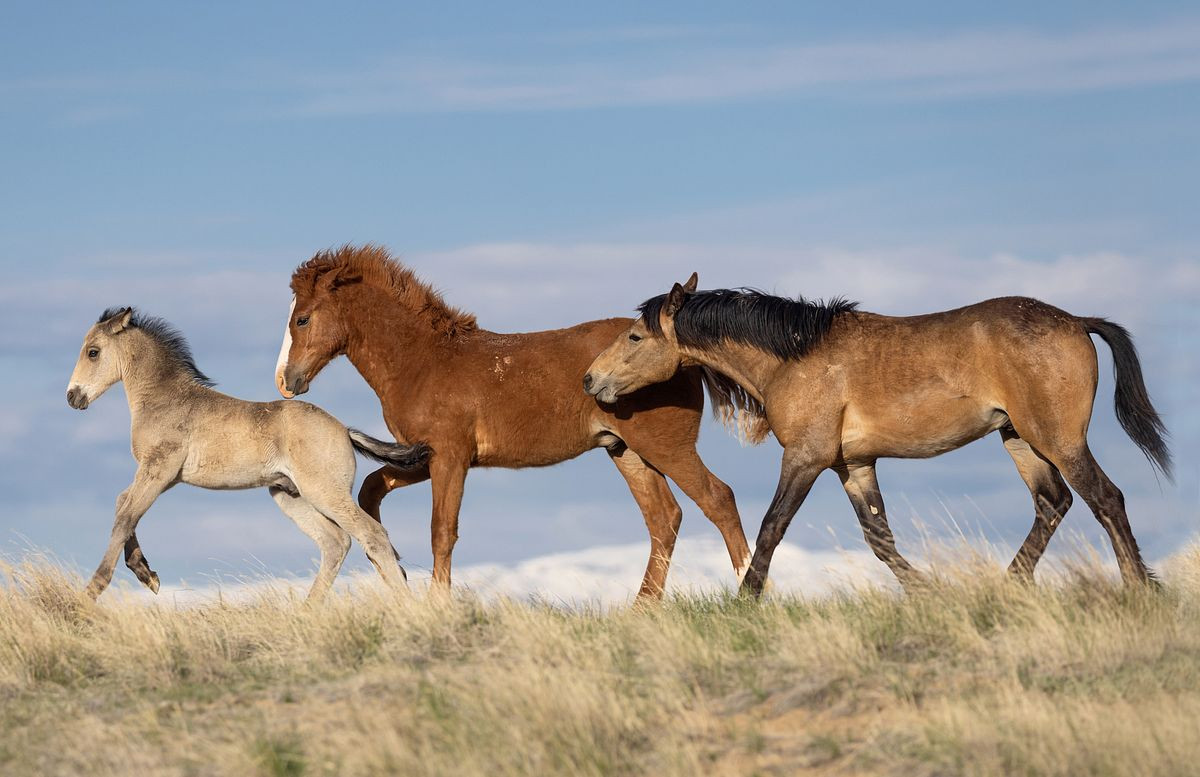 All McCullough Peaks wild horses removed from the range will be transported to the Rock Springs Wild Horse Holding Facility where they will be available for adoption starting in 2024.
Surprisingly, there will be no public observation allowed of this bait trapping. As stated in the press release "only essential gather operation personnel will be allowed at trap sites and the spur roads leading to the trap sites, during operations." This is unusual since during the last bait trap removal of McCullough Peaks in 2013, the public was welcome to view the operation. In addition, both helicopter and bait trap roundups are normally open for public viewing.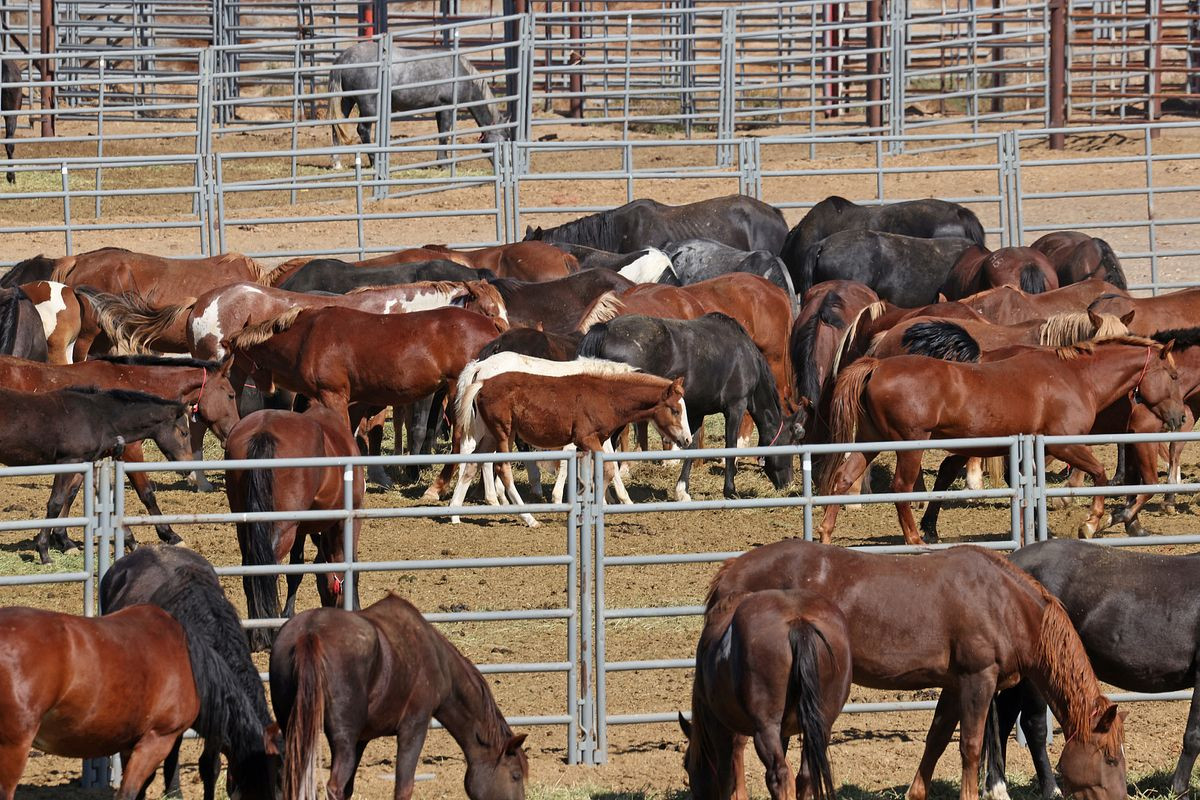 Even though this roundup seemed inevitable, especially after the big wild horse advocacy groups refused to bring a lawsuit to help the McCullough Peaks wild horses, I feel devastated by this news. I'm sure many of you feel the same way. Of course, we will keep fighting over the next two weeks, but, in lieu of a miracle, I'm afraid this plan will move forward. But please remember you did everything you could to try to help these horses. You took the time to speak for the freedom of the McCullough Peaks herd when nobody else would and for that I can't thank you enough. I know if the horses could thank you, they would be forever grateful, just as I am.