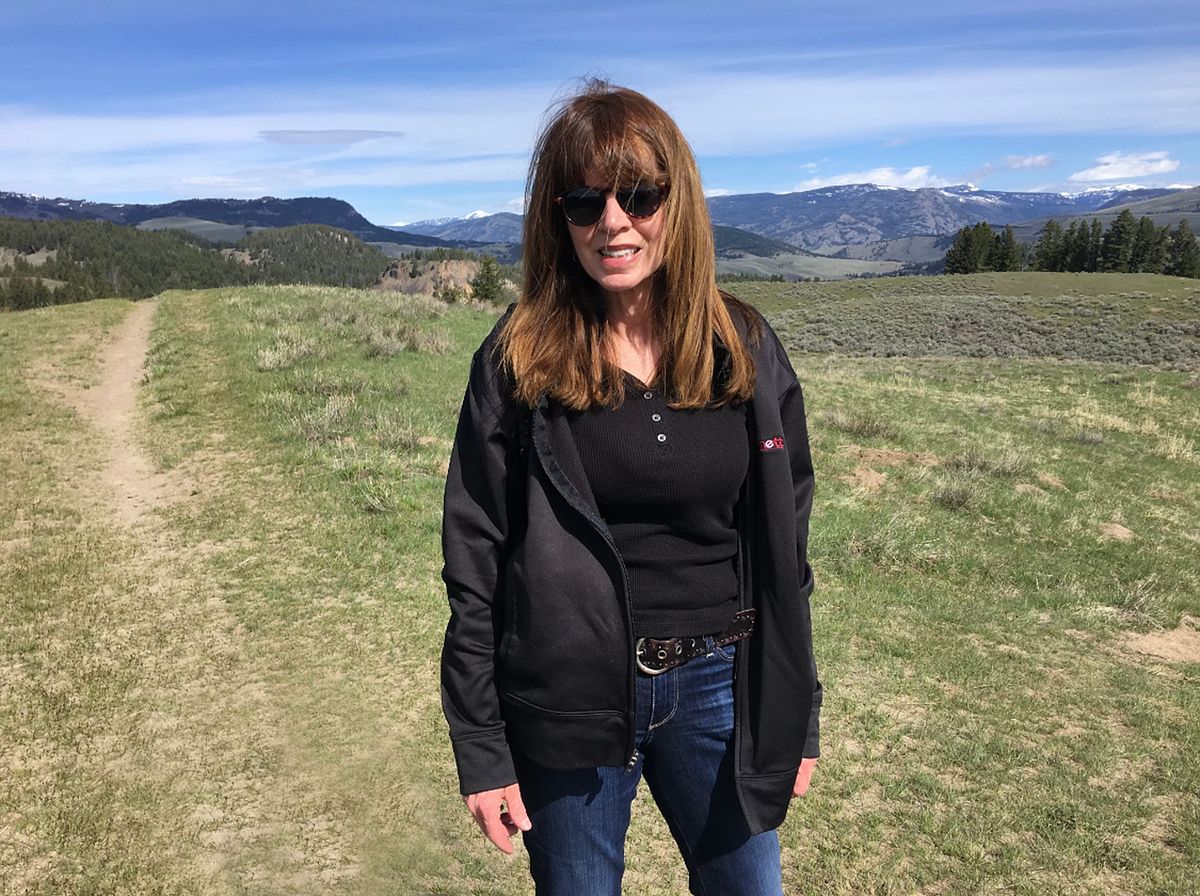 Good morning everyone. I'm not one that likes to be interviewed, or get my picture taken, for that matter, but if there's any possibility that what I do could help the McCullough Peaks wild horses, then I'm all in. Last week, I was honored to be interviewed by my friend, Carol Walker, to discuss my favorite subject-the McCullough Peaks herd, and my least favorite subject-the Bureau of Land Management's plan to remove a large portion of the McCullough Peaks herd starting this fall. I've been observing and photographing these horses since 2009 and I spend so much time with them that they're like family to me. I know I'm not the only one who's heartbroken at the thought of seeing members of the McCullough Peaks herd taken from the only home they've ever known.
You can watch my Saving the McCullough Peaks herd on YouTube at this link:
You can also listen to a podcast of my interview at this link:

Following a thorough review of the BLM's Environmental Assessment, I prepared some suggested talking points that you can use to aid you in composing your comments. You can use these talking points "as is", or modify them to send to the BLM. If you have any questions or need any help crafting your comments, you can reach me at sandysisti@yahoo.com . I would be happy to help you. Thank you all so much for taking the time to speak out for the McCullough Peaks herd.

PLEASE NOTE: You can copy and paste (Ctrl c to copy and Ctrl v to paste) these talking points with a laptop or desktop only. You cannot copy and paste the talking points using a mobile phone. If you can only submit your comments using a mobile phone, please email me at sandysisti@yahoo.com and I will send the talking points to you.
---
BELOW ARE THE SUGGESTED TALKING POINTS YOU CAN SUBMIT TO THE BLM:

---
After reviewing the McCullough Peaks HMA Bait Trap Gather Environmental Assessment (EA), I support the "No Action Alternative" of continued population management with PZP with no horses removed from the range. Reasons for my decision are outlined below.
1) The Appropriate Management Level (AML) at McCullough Peaks is 70-140 horses, with the current population at 181 horses. The EA outlines gathering and removing excess wild horses through bait trapping to bring the herd numbers down to AML, h
rd size must be maintained at 150 horses to ensure genetic viability. This fact is acknowledged in the BLM's own Wild Horse and Burro Handbook.
2) With regard to the use of additional population growth suppression treatments, this EA outlines three conflicting plans for use of GonaCon in conjunction with PZP on mares at McCullough Peaks as follows: GonaCon used on mares older than 13 years that have contributed to the genetic diversity of the herd; GonaCon used on mares that have contributed to the genetic diversity of the herd (no age stipulation), and Gonacon used on PZP non-responders only. Given concerns about the potential for permanent sterilization and injection site abscesses, GonaCon should never be considered as a fertility treatment for any mares at McCullough Peaks. PZP has been used successfully since 2011 and should continue to be used for population management.
3) The EA states that the BLM must manage the rangelands to prevent the range from deterioration associated with an overpopulation of wild horses. The BLM has provided no data indicating the rangeland is deteriorating and without these data, there is no rationale for the proposed gather. In addition, there is no analysis provided for the impact of livestock grazing on the rangeland. An evaluation of the impact of livestock grazing is required to determine rangeland health before any wild horses are permanently removed from McCullough Peaks.
4) The EA states that the older population of horses (20 years of age and above) living within the McCullough Peaks HMA will not be removed. The EA also states that any animals affected by a chronic disease, injury, lameness or serious physical defect, such as severe tooth loss or wear would be humanely euthanized. Horses are categorized as "seniors" beginning at 15 years of age, and at that time they begin to experience tooth loss/wear and would be more likely to present with lameness or injury. Older horses make up 1/3 of the population and, it is feared that a high percentage of these horses will be "euthanized", thus negating the BLM's proposed action that older horses remain on the range. Issues that are indicators of a horse's senior status, should not be considered as criteria for euthanasia for any of the McCullough Peaks herd.
5) Of the 181 horses at McCullough Peaks, 59 are greater than 15 years of age with 22 of them over the age of 20. Of the 22 horses over 20 years of age, 5 of them are more than 24 years old. The horses over 24 years of age are in ill health and will probably not survive another winter. Eleven horses were lost during the winter of 2022/2023, with 9 of these horses over 15 years of age. In assessing the condition of the remaining older horses, it is possible that the McCullough Peaks herd could lose 15-20 older horses this winter. When the current rate of attrition is coupled with the 2% average yearly growth rate, the population of adult horses at McCullough Peaks may fall within AML over the next few years, thus negating the need for a bait trap removal.
6) The proposed bait trapping would start during fall 2023 and could continue through February/March 2024. As per the EA, the BLM will check bait traps at a minimum of once every 10 hours, with horses in traps provided a continuous supply of fresh water and hay. As necessary, roads to the traps will be plowed to allow access. Because of the extreme winter weather at McCullough Peaks HMA, roads can be inaccessible for days or weeks at a time. If horses are stuck in traps during a winter storm without food, water or shelter, they could perish. Because of this, all bait trapping operations should cease, with traps closed, during the onset of winter weather.
7) It is imperative that only trained BLM personnel, familiar with the McCullough Peaks herd, conduct bait trapping operations, without the involvement of contractors.
8) What is presented in this EA is a 10-year plan. This is a violation of NEPA, the National Environmental Policy Act. The BLM needs to give the public an opportunity to comment each time they are taking action against the McCullough Peaks herd.
---
THE COMMENT PERIOD FOR THE MCCULLOUGH PEAKS HMA BAIT TRAP GATHER EA CLOSED AT MIDNIGHT ON 08/12/23. AT THE TIME OF CLOSURE, 6016 COMMENTS HAD BEEN RECEIVED. THANK YOU TO ALL WHO COMMENTED AND HELPED WITH SPREADING THE WORD ABOUT THE UNNECESSARY ROUNDUP AND REMOVAL OF THE MCCULLOUGH PEAKS HERD. YOU TRULY WERE THEIR VOICE.